Ready to buy? Click here for details on how to purchase ScruffGuards.
With a ScruffGuard, you can handle and dose small animals gently, whilst avoiding bites and needlestick injuries. A ScruffGuard can be used to administer substances by subcutaneous, intraperitoneal and intramuscular routes. It can be used to implant microchips subcutaneously for identification purposes. A ScruffGuard is particularly helpful for trainees who are learning to handle small animals for the first time.
ScruffGuards are available in disposable and reusable variants. Disposable ScruffGuards are currently only available in Size 9, which is suited for adult mice (20-38g). Sizes 6 to 10 are available as part of the Reusable Range. See the Size Guide table below.
ScruffGuard Gallery
Disposable Size 9
Size Guide (Reusables)
| | | |
| --- | --- | --- |
| Size | Weight Range | Snout To Base of Tail |
| 6 | < 14g | 55-65mm |
| 7 | < 14g | 65-75mm |
| 8 | 14-20g | 75-85mm |
| 9 | 20-38g | 85-95mm |
| 10 | 25-46g | 95-110mm |
ScruffGuard Usage
Step 1
Place the mouse on a large, clean sponge.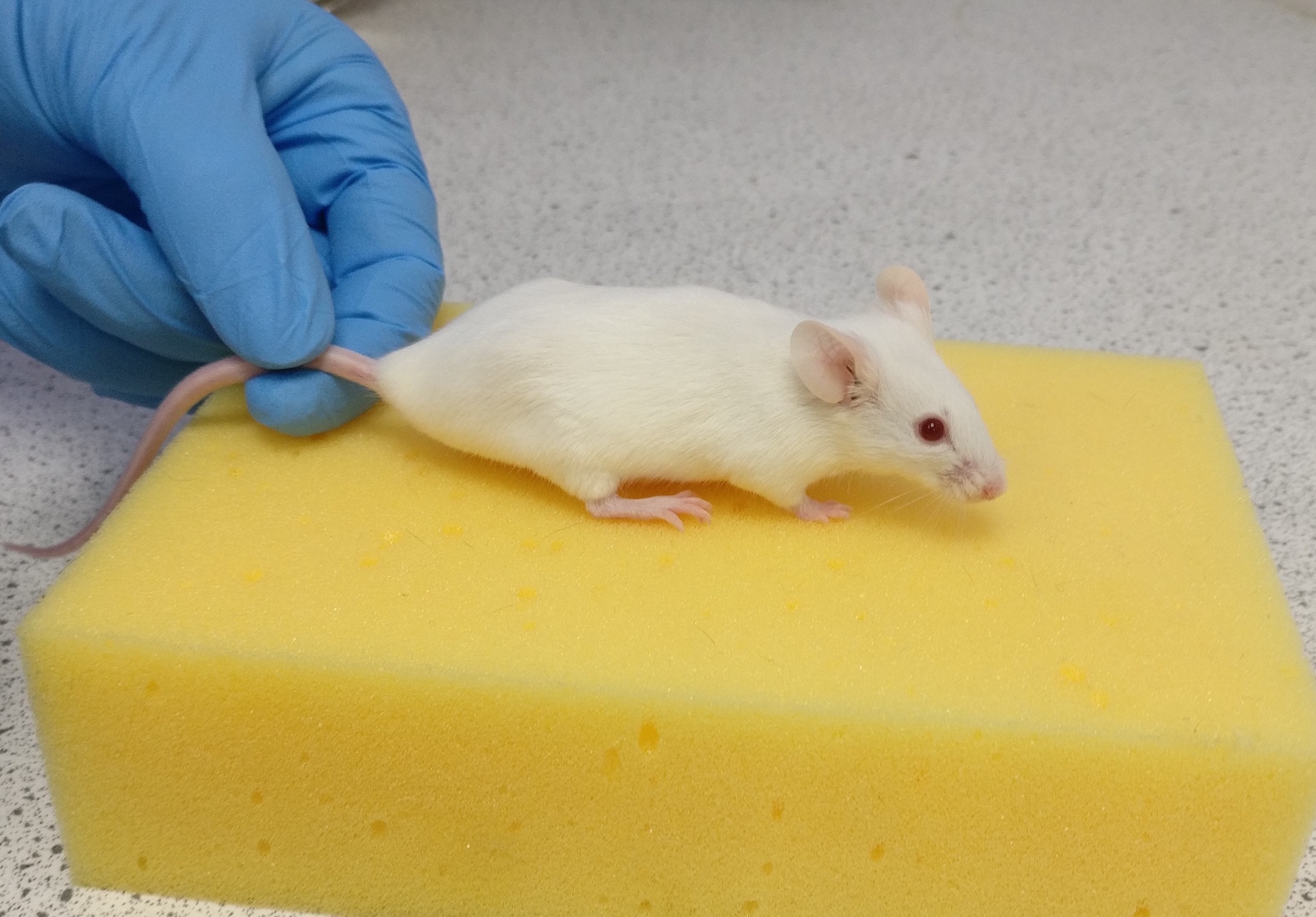 Step 2
Lower ScruffGuard onto the mouse. Apply a light amount of pressure and you will find that the fur of the mouse will protrude through the middle slot of the ScruffGuard. The sponge ensures that the mouse remains unharmed.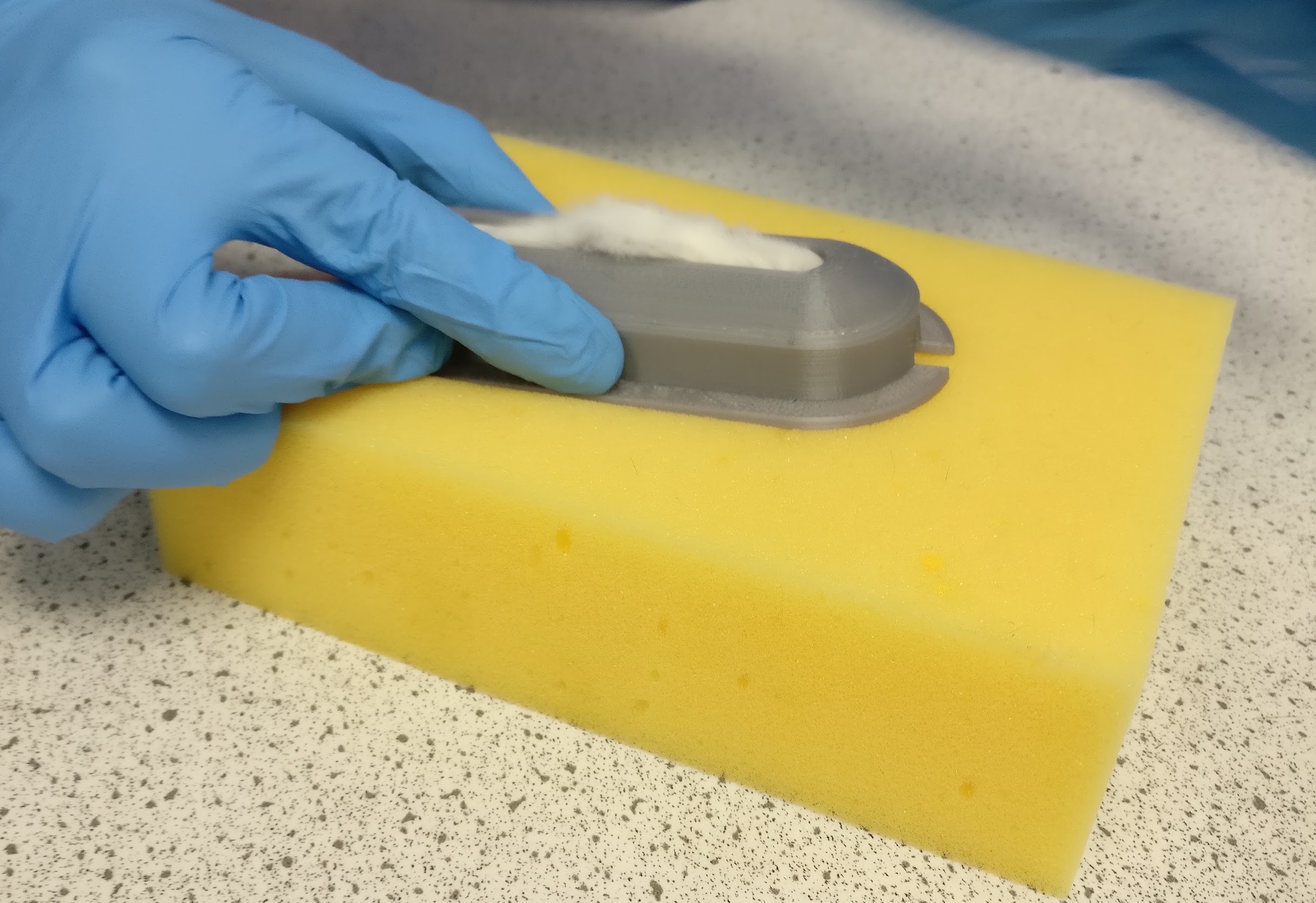 Step 3a
Scruff the mouse and dose subcutaneously.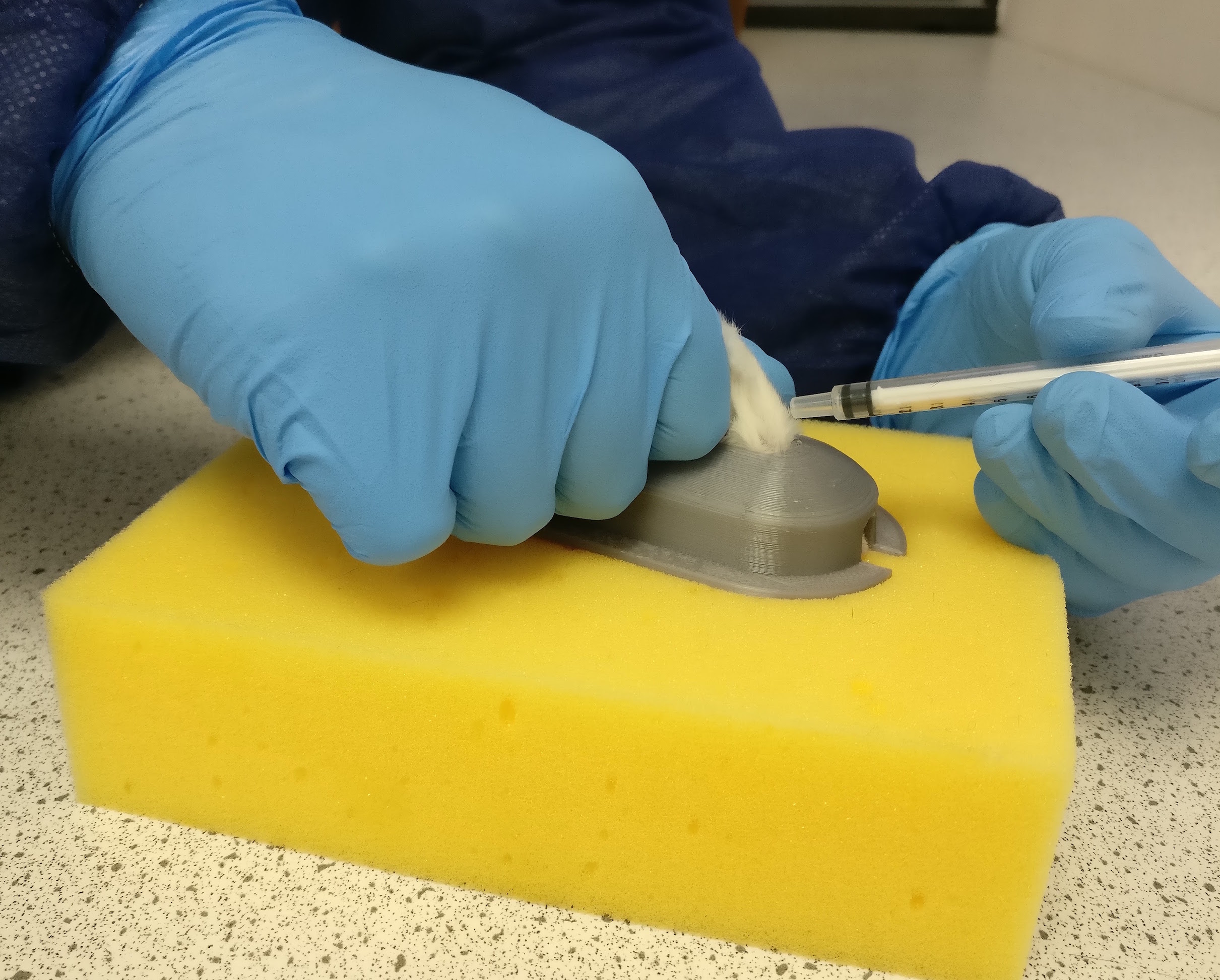 OR
Step 3b
Scruff the mouse and dose intraperitoneally.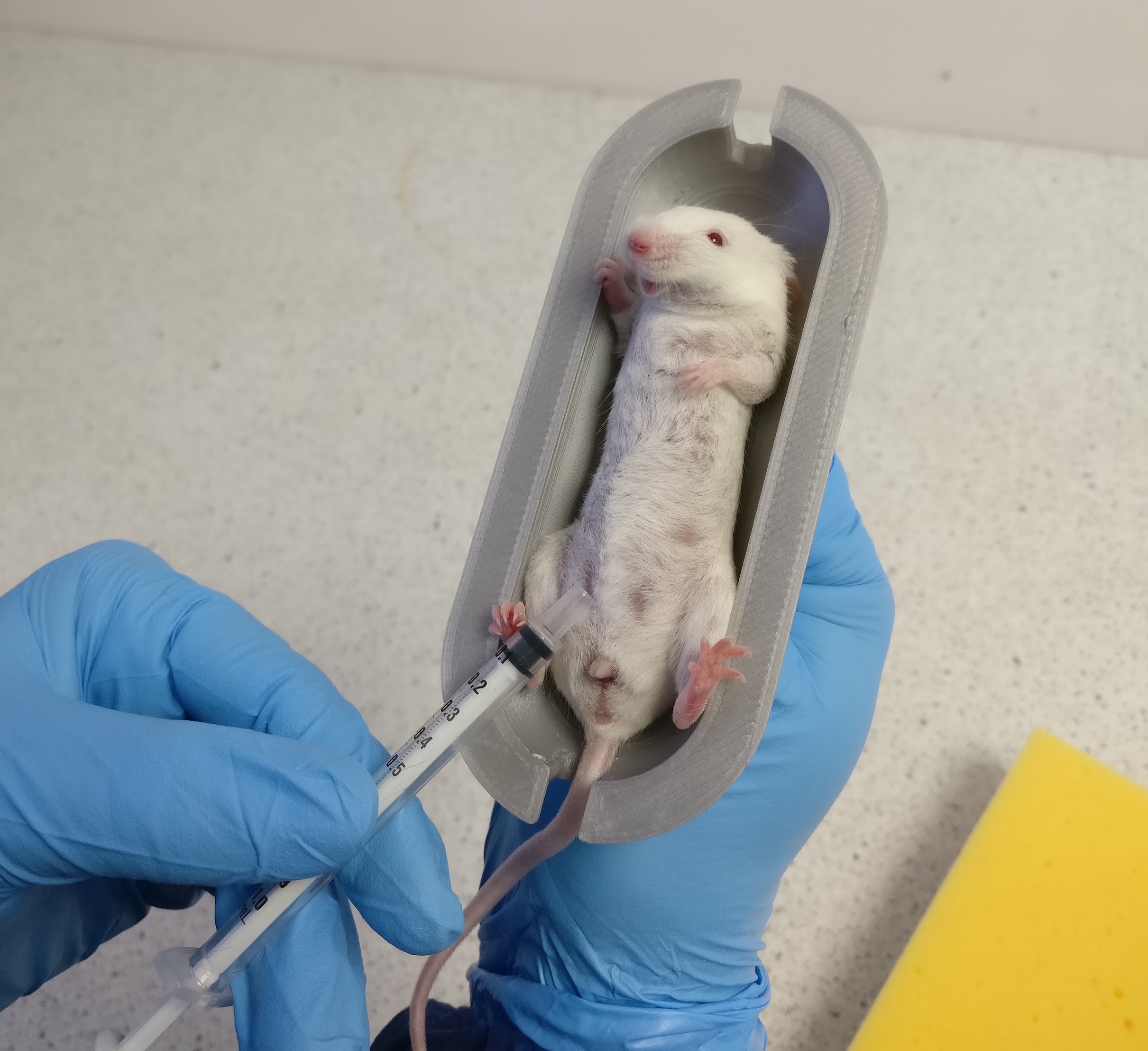 Video Demonstration
Additional Information
Item
Description
Material
Disposable: Bagasse (Sugar Cane Pulp)
Reusable: Nylon.
Available Sizes
Disposable: Size 9
Reusable: Size 6 – 10
Autoclave
The ScruffGuard can be autoclaved at a maximum of 121 degrees celsius.
Sterility
Non-sterile. However, the ScruffGuard may be autoclaved.
Weight
Disposable: 6g
Reusable: 20g
Colour
Disposable: Cream
Reusable: White
Material Datasheet
Reusable:
Material Data Sheet
Material Safety Data Sheet

Disposable:
Bagasse Info
Material Safety Data Sheet


Ready to buy? Click here for details on how to purchase ScruffGuards.